We are privileged to have worked alongside great software travel companies for the last 10 years.
Switchfly generates more than $2 billion in revenue for its clients annually. Their global client roster includes American Airlines, JetBlue, and American Express. Their loyalty platform is used by IAG Avios, Lufthansa Miles & More, and United MileagePlus. They also work with major hotels, like InterContinental Hotels Group, Marriott International, and Starwood Hotels and Resorts.

OpenTable began operations in 1999. In 2008 they released the first version of their mobile app. Their network now reaches out to more than 16 million diners. More than $30B are spent in partner restaurants each month.
Points works with the world's largest loyalty programs. They work with airlines, hotels, retail, and financial loyalty programs. Almost 4 million consumers track, trade, exchange, and redeem their points and miles using Points Loyalty Wallet.
The SkyTouch Hotel Management system is installed in over 7,000 hotels worldwide, comprising more than half a million rooms.
The company has the largest mountain lodging inventory, offers the most ski-related packages in the travel industry, and customizes complete vacations to 100 of the most popular resorts in the United States, Canada, Europe, and South America.
Our Travel Experience
For Travel Tech companies, an experienced software development team can save you time and money.
Shorten the learning curve
Normally, new software engineers take at least three to six months to get to know the specifics of your product. Developers with experience in travel apps and global distribution systems get onboard more quickly.
Build Quality Products
The Travel and Hospitality Industry is constantly innovating. A seasoned team can do more accurate estimates even when creating brand new features. They can more easily integrate into your core team.
Develop faster
Well trained and experienced developers know how to solve problems faster and understand shortcuts are safe to take.
Connecting to Global Distribution Systems (GDS)
Consuming the API of a third party vendor is the bane of coding for a travel tech company. We know. We've been doing it for years.
Here's a list of the most popular GDS we've worked with: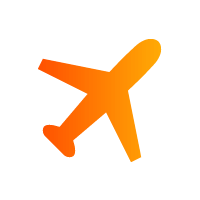 Air Travel
Sabre
Amadeus
Travelfusion
Room Booking
Car Rental
Activities
Viator
Disney Direct
Tam Viagens
Payments
Loyalty Programs
Club Premier
American Advantage
Avios
An Integral Solution for Travel Companies
Front End
Back End
Mobile Development
Testing
Beyond Development:
User Experience
We also have lots of experience doing UX research in the Travel, Hospitality, and Leisure space.
Our UX Team can help you get to know your users more in depth through user research. Their work helps you discover your users' motivations and their needs and wants.
Based on that, the team can ideate a design solution to create apps that people love.
Check these UX Stories
Growing with Us
We've been working in Travel since 2010.
Our first client evaluated our team against teams in Eastern Europe and Asia. All three teams started at the same time with similar tasks.
As their CTO put it,
"The Nearsoft guys got their task done before the others guys even started."
Since then, Nearsoft has grown quite a bit and it keeps growing right along with our clients. Over 90 Nearsoftians now work in travel tech.